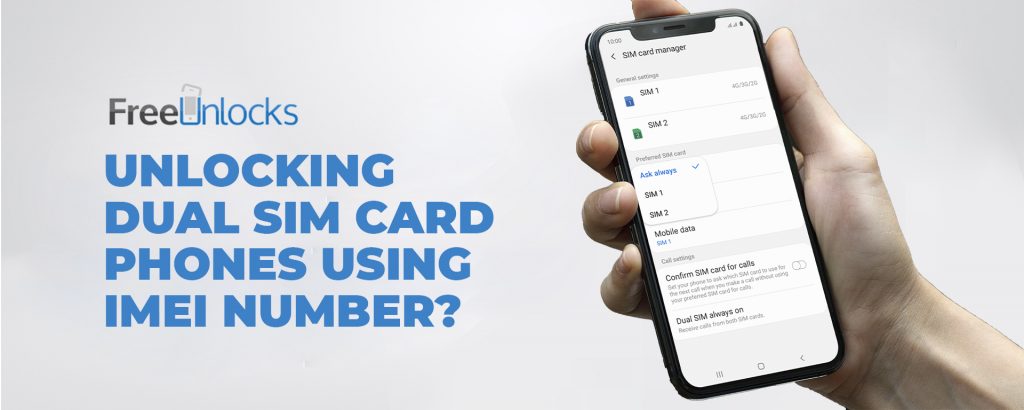 Difference between a dual-SIM phone and a single-SIM phone?
Dual-SIM phones allow you to utilize two SIM cards in one phone. A single SIM device, on the other hand, just has one SIM card slot. To utilize the dual SIM option if it's available, you'll need an unlocked phone. One of the main reasons to buy an unlocked phone is for this reason.
Active dual SIM features are available on the majority of dual SIM phones. A dual SIM phone can hold two active SIM cards at the same time, avoiding the need to remove and replace SIM cards while changing your phone number.
This means that both lines are capable of receiving calls and texts. You may also choose which SIM card will function as your main internet or phone call card. Some dual SIM phones even let you have a single conversation with two callers on two different lines.
Toggle between SIM cards in your device's settings to allow standby dual SIM devices. You will not get texts or calls from both networks at the same time since your phone can only connect to one network at a time. Some dual SIM phones may accommodate either a second SIM or a microSD card, but not both. This is a more limited version of the dual SIM functionality seen on prior handsets, in which you must choose between a second SIM and greater storage.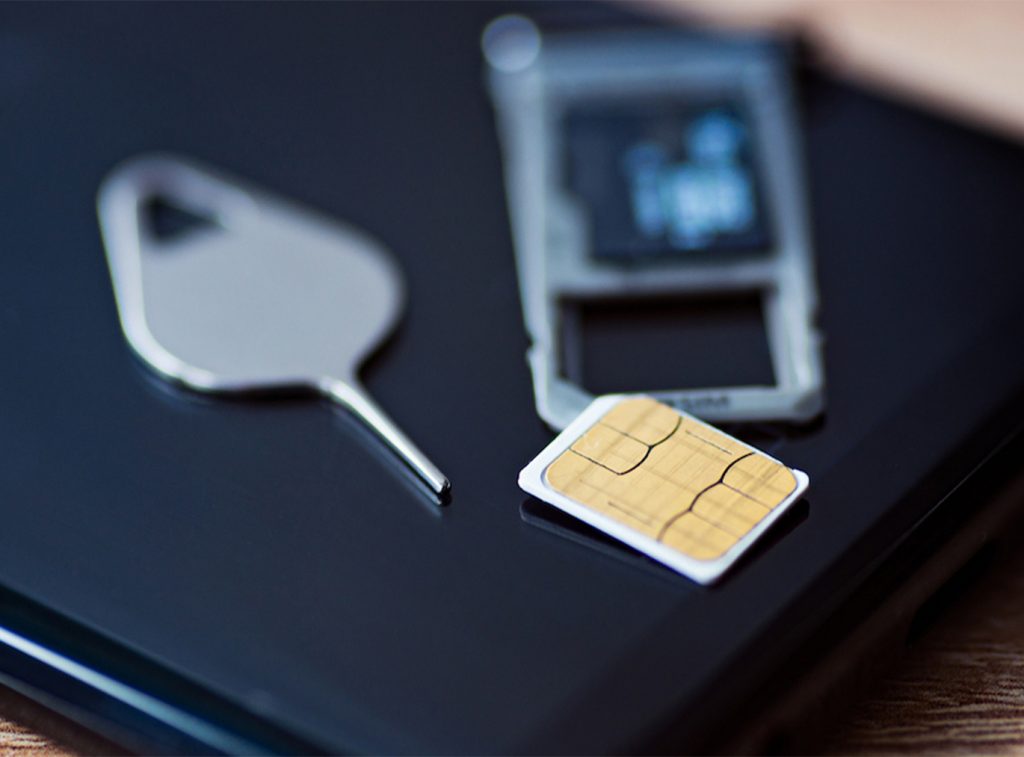 Unlocking a Dual Sim Phone
First and foremost, not every dual-SIM phone works in the same way. Certain phones' SIM cards may operate in a similar way as a conventional 4G LTE network connection, enabling you to make calls, send text and picture messages, and utilize your carrier's mobile internet network even when you aren't connected to WiFi.
Sim two, on the other hand, is inactive and can only receive data over your carrier's old (and soon to be repurposed) 2G connection. Both SIM cards are functional, and incoming calls or messages may be received on either when the right number is dialed.
Additionally, as long as the SMS service you're using allows a dual-SIM configuration, you may make calls and send messages using either SIM card, including picture messages (note that SIM 2 has a 2G network connection).
When using an IMEI to unlock a phone,
It makes no difference whether the two IMEIs you provide.
You just need to enter one of the two IMEIs, and the unlock will unlock the whole handset, including both SIM Card slots, regardless of which IMEI they submit. You may make calls and send text messages after unlocking your IMEI with a functional 4G LTE network connection. When you call *#06# on your smartphone, you may check your IMEI.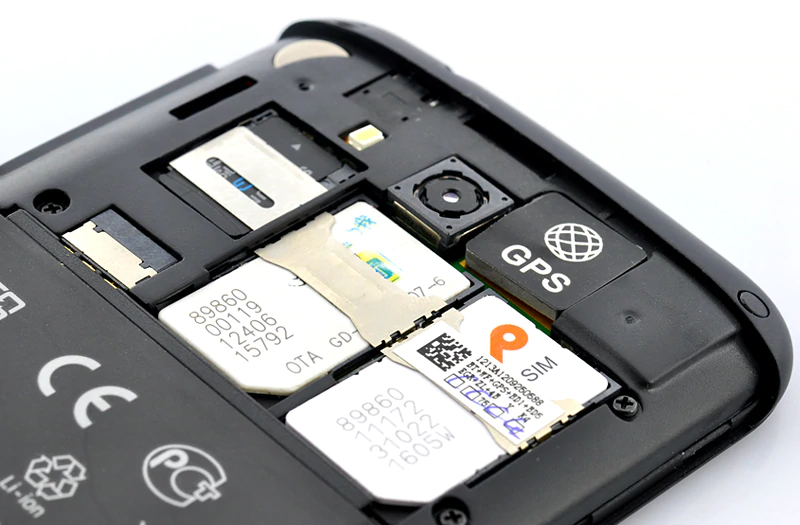 Unlocking With FreeUnlocks
If your device's warranty is still valid, unlocking it with us will not void it, and you won't have to go through any complicated procedures. All we require is your IMEI or the phone's serial number to unlock Apple devices like iPhones and iPads. To unlock any sort of Android phone, we just need your IMEI number.
Simply select your phone's brand and model and then click "UNLOCK NOW!" We include unlocks for virtually all well-known mobile phone brands including HTC, Sony, Apple, Samsung, BlackBerry, Nokia, and Huawei.

Buy it now safely & securely with PayPal or Stripe at the world's most competitive prices

You'll get an email with everything you need to unlock your phone by entering a simple unlock code. No software downloads are required.
Here at FreeUnlocks, we're so confident in our ability to surpass your expectations with our service that we guarantee it. We provide a money-back guarantee on any purchased unlock. You will get a full refund if video evidence that the code does not work is provided.
If a free Trialpay unlock does not match your expectations, we will either keep your card on file for a future unlock or refund you if you have already paid for your offer.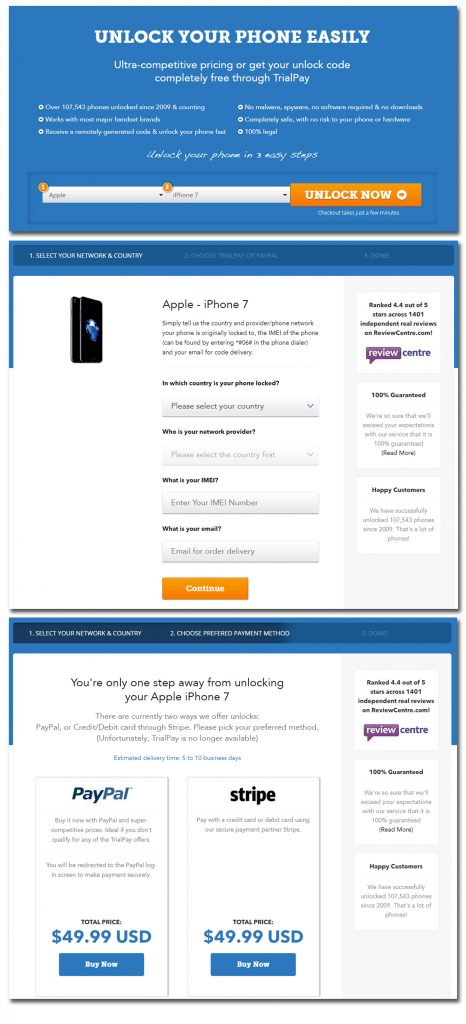 Conclusion
Some phones don't have one at all, however, it is a fantastic method to handle two separate phone numbers on a single phone, as many of us have experienced. Using your primary IMEI to unlock your phone will most likely fix your issue while switching cell networks. If you have any questions, let us know in the comment section below!
↓ Can we unlock your phone? Start here! ↓