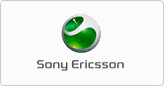 Note: Turn around time is 3-10 days (may take up to 14 days) from IMEI submission for this particular service. This is an industry wide processing time, and is for your reference only.
We can unlock your Sony Ericsson Cell Phone FOR FREE, regardless of what network it is currently locked to! All models supported. 
Our Sony Ericsson unlocks by remote code (no software required) are not only FREE, but they are easy and safe. Once it is unlocked, you may use any SIM card in your phone from any network worldwide! As well as the benefit of being able to use your phone with any network, it also increases its value if you ever plan on selling it.
We  provide all lock level (NCK, NSCK, SPCK, CCK, PCK and ESL)  for your Sony Ericsson!
All we need is your phone's IMEI number, and its model number and the network in which it is currently locked.
GET IT FREE – Click the button below to begin your TrialPay checkout, easily and safely.
OR
About:
This is an unlock code for most all Sony Ericsson phones. Please feel free to contact us if you are worried that your phone will not be supported. This includes  Sony Ericsson Xperia free unlock codes!
Our mobile cell phone unlock codes work by inputting a certain number (the unlock code that we give you for FREE with TrialPay) into your phone to unlock it to any provider. Let's say that you purchased a Blackberry from T-Mobile and now you wish to change to another provider. When you try to put your new sim-card into your previous provider's locked phone, it will give you a message saying that your SIM is not supported. Using our unlock codes, your phone will now support any SIM card! Our codes work for life, giving you the flexibility to change providers how ever many time you wish!
All you have to do is supply us with your phone's IMEI number after checkout (usually found by typing in *#06# then pressing Dial on your phone … just like making a regular phone call and also your service provider which your phone is currently locked to. We will email you after you payment has been received (usually automatic) asking for your phone's IMEI number with detailed instructions on how to do so. All you have to do is reply to the email with the information requested, and within 24-36 hours, we will send you instructions on how to unlock your phone … FREE OF CHARGE!!
Please contact us at support@freeunlocks.com with any questions before ordering.
Please note: One order works on your specific phone model. Unfortunately, there is no way to unlock more than one phone with a code provided. If you wish to unlock multiple phones, please make multiple orders.