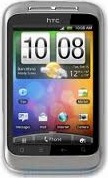 With the slogan "Bring your friends to you," the slogan itself describes it all! This smart phone lets you surf the web with multi-window browsing system and it is equipped with a 5MP camera that lets you point, shoot and tag them or post it to any social media website.
How does unlocking my HTC Wildfire help me?
Unlocking your HTC will help you to be free form all those international roaming fees that are quite expensive because when your phone is unlocked, you can use all the SIM cards in the world that would be useful and convenient for you to use.
What will I do to unlock it?
This is where FreeUnlocks comes to play, our website FreeUnlocks gives you a convenient way to choose an option on how to get your unlock code. When you decide to unlock your phone, you won't need an unlocking experience since we do include a reference for every emailed unlock code that we sent out.
Click here and it will direct you to the webpage of our website on how to unlock you HTC phone. Or, simply click "Unlock Now" after choosing your preferred model at the dropdown menu below.
On our HTC webpage, you will be given 2 choices, a "Get It Free" or a "Buy Now" option.

"Get It Free" is a process to where you will have the option to complete a free trial offer from one of TrialPay Partners before you receive your unlock code. TrialPay is a sponsor that is paying your unlock code from us. "Buy Now" is a process in which to purchase the unlock code directly through TrialPay's secure check out using PayPal or Credit Card.
After checking out using TrialPay secure check out system, you will be receiving an email containing your order # and an activation number for you to process your unlock code manually. After processing your unlock code using Unlock On Order system, you will be receiving another email with the unlock code and a reference on how to unlock it.
How to unlock HTC wildfire using my unlock code.
Here is easy step by step information on how to unlock your HTC Wildfire and you may not need a technical experience for this one!
Turn on the power of your HTC Wildfire phone with the unaccepted SIM card.
Enter you 8 digit unlock code that you got from our email.
Your HTC Wildfire is now unlocked and will reboot automatically!
↓ Can we unlock your phone? Start here! ↓