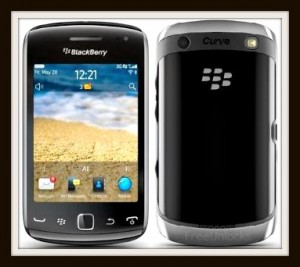 FreeUnlocks.com can unlock your BlackBerry Curve 9380 for free with the help of TrialPay, completing a free offer from one of TrialPay sponsors or purchasing something you need from them and they will give you an unlock code for free.
The first ever full touchscreen from the BlackBerry Curve family, the All-Touch BlackBerry Curve 9380. It features a 3.2-inch high resolution display that is very responsive for a more convenient navigation. Pre-installed with social networking apps such as BBM (BlackBerry Messenger), Facebook, Twitter and Social Feeds applications—is perfect for social media addicts that add extraordinary mobile experience. It is also equipped with a 5MP camera with flash to capture stunning still images and video clips.
How to unlock your BlackBerry Curve 9380?
Know if your BlackBerry phone is locked to a network or carrier. Click on this link for it will guide you to know if you BlackBerry phone is locked to a carrier or service provider.
Locate your IMEI # by dialling *#06# or by locating it under the battery.
Know your Brand/Model of your BlackBerry phone.
Know the Country and Service provider in which your BlackBerry phone is currently locked to.
After you have located the necessary requirements to generate an unlock code for your BlackBerry phone. Click here and it will direct you to our website on how to get your BlackBerry unlock code.
The link above will direct you to our Blackberry website page where you will be given 2 options you would choose to complete, a "Get It Free" and "Buy Now" option.
If you will choose the "Get it Free" option, it will direct you to a page with TrialPay sponsors to choose from, which will allow you to complete a free trial offer from one of TrialPay's partners, in exchange for your code. Please feel free to check out the safe offers from TrialPay's advertising partners, with no obligation, before you order.
If you will choose the "Buy Now" option, it will direct you to our secure check out page where you can purchase the unlock code directly, either via PayPal or Credit Card, at very competitive prices.
After purchasing the unlock code you will be receiving an email from TrialPay, mostly instant and you will be given an Order # and an Activation Code to our "Unlock On Order" website (Automatic IMEI Processing System) where you will process your unlock code by submitting details of your phone such as IMEI #, Brand/Model of phone, Response email (where we will send the unlock code to) and comments.
After you have finished processing your unlock code, it will be submitted to our server to generate the unlock code (depending on the estimated turnaround time for the unlock tool used). Once our server has generated your unlock codes, we will automatically send it your email address with a bonus of Instruction on how to enter the unlock code to your mobile phone.
Our email will look something like this:
"Here is your unlock code: NEW SECURITY: 7776358777499550, 3265153928811346 – Other Codes: 8751344903223716, 6857566927588920, 5146085433368417, 0480487338717555, 4430451194596041 (Please note that this is just a sample of our emails that we will send you)
Why unlock your BlackBerry Curve 9380?
If you are a traveller, you can just buy local SIM cards in order to save a lot amount of money from International Roaming Fees.
Free from any restrictions to any service provider worldwide.
Reselling value of the phone would increase dramatically.
The phone is permanently unlocked even after updates.
No Software and Cables.
No Technical Experience needed Easy and effortless instruction.
It is LEGAL!
This is the instruction how to unlock your BlackBerry Curve 9380 after you have received the unlock code from FreeUnlocks.com
 Go to settings.
Go to options.
 Go to advanced options.
Go to sim card.
 Hold the ALT Key while typing in MEPE or MEPD or MEPPE or MEPPD ( not case sensitive ) ( you will not see text appear on screen while typing ).
 It will say "Enter Network MEP Code, then you type in the unlock code, press in the trackball to confirm.
Your phone is now unlocked.
↓ Can we unlock your phone? Start here! ↓