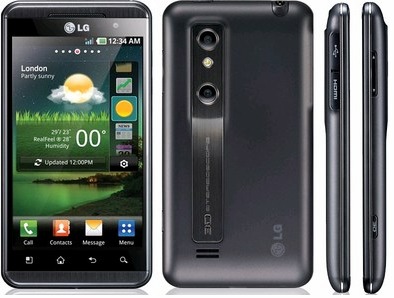 The LG Optimus P920 is so by far the most "Prime" of the LG Optimus Samrtphones, and everything tha appears in its 4.3-inch touchscreen, you can view in 3D—the first of its kind to hit the local market. This mobile beast not only captures 3D content via its stereoscopic dual 5MP camera feature, it also gives you 3D without the needs of glasses. Even its specs, it is powered by an Android OS v2.2, Dual-Core 1GHz ARM Cortex A9 processor,  512MB RAM, 8GB—very unlikely for a phone. You can call it whatever you want.
Unlocking a LG Optimus P920 is very easy and simple. FreeUnlocks unlock your phone for remotely—no cables and softwares—with a very easy steps and the best thing about us is that you can unlock it for FREE.
Is It even possible to unlock LG Optimus P920 for FREE?
Get your unlock code here and you will be given 2 choices—a "Get It Free" and a "Buy Now" option—for you to select, any of the two choices has the same result.
The reason that FreeUnlocks gives out free unlock code is that because TrialPay is sponsoring your unlock code after completing a trail offer from one of TrialPay's Advertising Partners. For more information about TrialPay, click here.
How to unlock my LG Optimus 3D for Free?
Click here and it will diret you to our website on how to unlock your LG Optimus 3D P920. After doing, choose the "Get It Free" option. "Get It Free" is a process to where you will have the option to complete a free trial offer from one of TrialPay Partners before you receive your unlock code. TrialPay is a sponsor that is paying your unlock code from us. After completing an offer, TrialPay will send you an email with an order # and an activation code for you to process  manually your unlock code from our manual process software—unlock on order. To process your unlock code, you will just need your IMEI # by dialling *#06# or same as looking under the battery.
How to enter the unlock code?
Network Lock –Enter the NCK
Service Provider Lock—Enter SPCK code.
Turn on your LG Optimus 3D P920 with the original SIM card.
Enter 2945#*920#
A menu will pop up, select SIM Unlock or Network Unlock.
Enter your NCK unlock code—SIM/Network Lock or Enter your SPCK for Service Provider Lock and then press OK.
Your LG phone will automatically reboot.
↓ Can we unlock your phone? Start here! ↓